For many years, I've said "I wish I could draw". So, a little less than a month ago, I loaned a book from the library by Barrington Barber, which introduces many aspects of drawing.
I've practiced drawing from reference photos. I drew my brother maybe two weeks ago, and my 2.5 years old niece said "Uncle ......! In that way, I believe I've actually come somewhere already haha
She has also recognised other drawings of family members I've done. I've never done anything like this before I started about a month ago, so I somehow feel I'm doing much more advanced drawings that what I'm "ready" for. It's portraits I want to do, though. Being able to notice what "makes people stand out", being able to exaggerate on those to make caricatures.
I do have a strong hobby in photography, mainly landscaping. That means I'm always aware of the light, and have a decent understanding of how shadows create an illusion of depth, depending on the angle from which it's coming from.
I'm Anders, a 21 years old Norwegian, who is starting his third year in his education. I study chemistry, and love it.
Enough about me. I'll post two drawings here (too many and it's hard to critique). I would like to improve. At this point I strive to make the persons look like who they are, and practice syncing my hand to my brain's observations.
Googled "old man". Drew.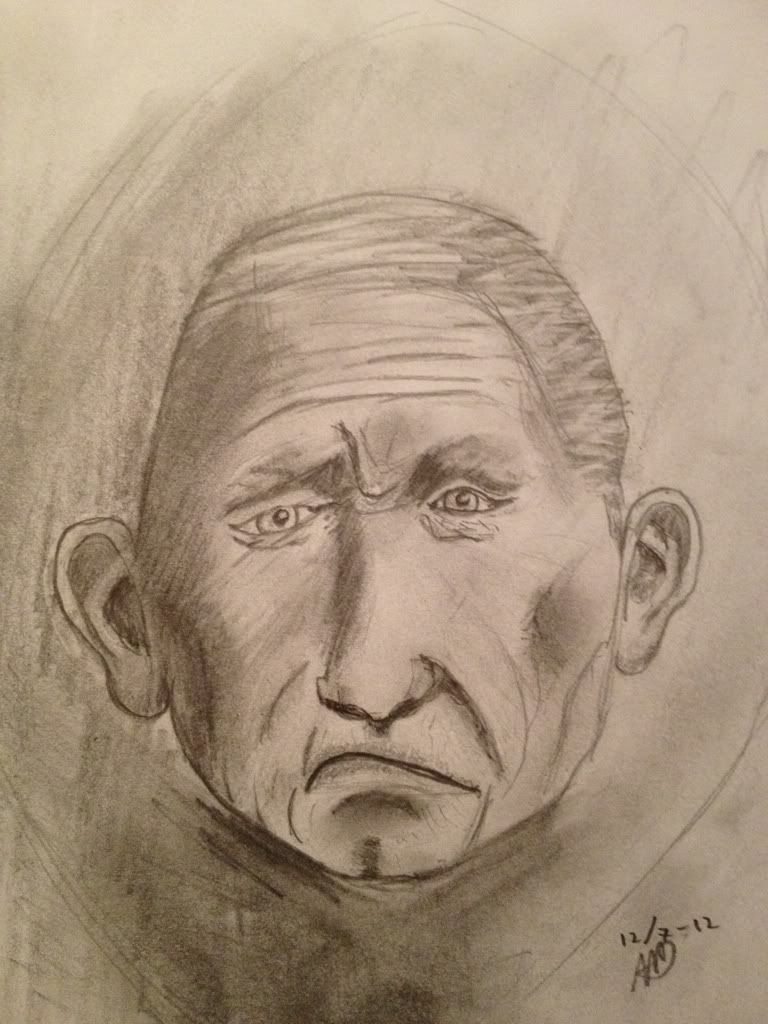 Myself. Too wide chin, a little long face. Too much space between nose/mouth and mouth/chin. Recognisable, though.
I hope I can get good advice at this site, and appreciate tips and critique in this thread!
Regards,
Anders