Alrighty then.
So, here's osme of me newer Digital art for ya'll to ...maybe not enjoy, but view xD
First up...this...
I am mostly Filipino, so I just figured what the heck, why not show some pride? lol
Now...fanart for one of my fav video games EVER. Bust-A-Groove, which is/was a dancing game that came out, in like 1998 for Playstation. One of my fav characters from the game, was an freestyle artist hippy girl named Frida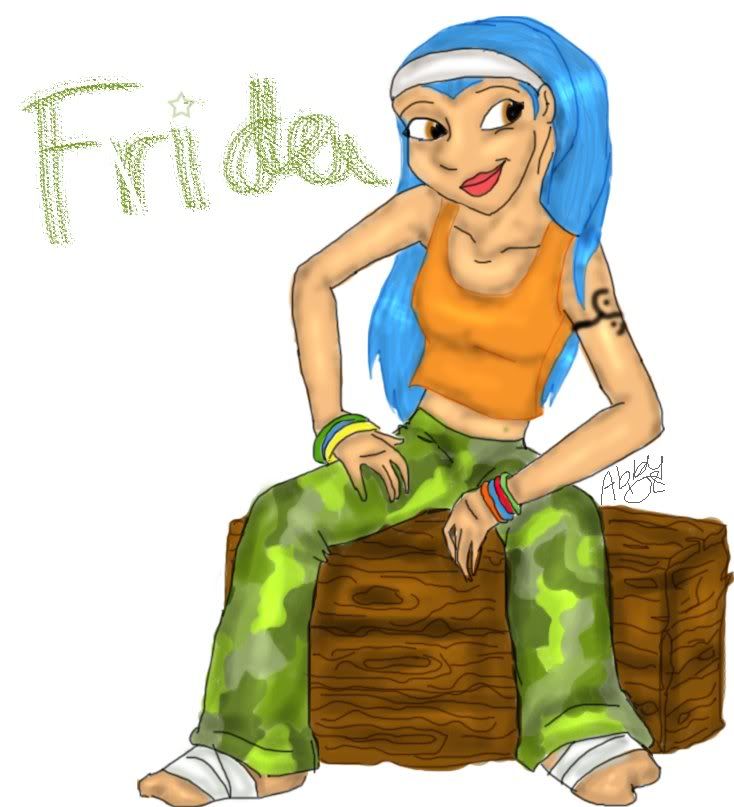 Here's background/wallpaper portrait of Disney's Ariel the Little Mermaid...
and..here's a doodle page of some Disney (execpt for Chel the one in the right-hand corner, she's from a Dreamworks movie) heroines...one of those late-night doodles tto pass time...I guess it's ok...
Also, I'm having a bit of trouble somethimes with perpective...any tips/constructive critizisum?
"A Little nonsense now-and-then, is relished by the wisest men."
~Willy Wonka
°º¤ø,¸¸,ø¤º°`°º¤ø,¸-(Abby)-°º¤ø,¸¸,ø¤º°`°º¤ø,¸