Hey everyone im back! I haven't been able to post or anything for a while! My old phone died and then I haven't had the time to post.
Anyways some of y'all may remember I had a show heifer Anabelle. Well since y'all last heard from me she gave birth after the houston stock show to a big healthy baby boy.
She did have some diffculties (which are not uncommon) and we had to induce her labor and then pull the calf out which was a great experince for me. And since then she has gone back to large ranch where she was born and she is very happy there. I have now graduated from high school and will be attending college soon. Anyways ill post some drawing iv been working on soon!
Here are some pics of the proud mama and her baby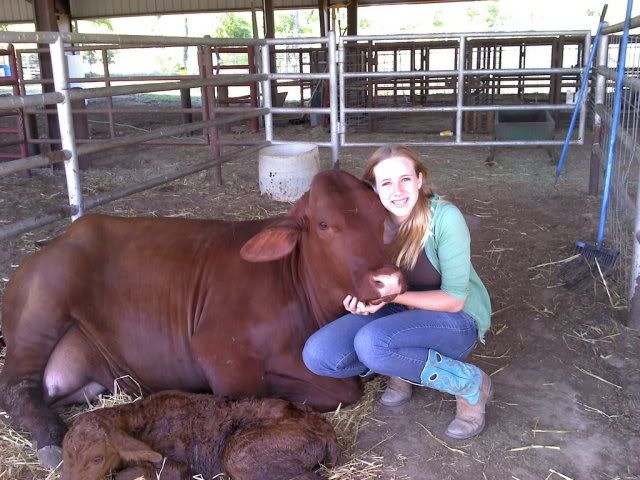 *~*live*~*laugh*~*love*~*