This one is Sitting Bull. The famous Indian Chief. He needs better shading on his face and I need to work on hair. Hair has kept me away from drawing people so I'm trying to find reference photo's that dont have alot of hair highlights. Got to start small
. I was also doing a little experimenting and did the hair differently.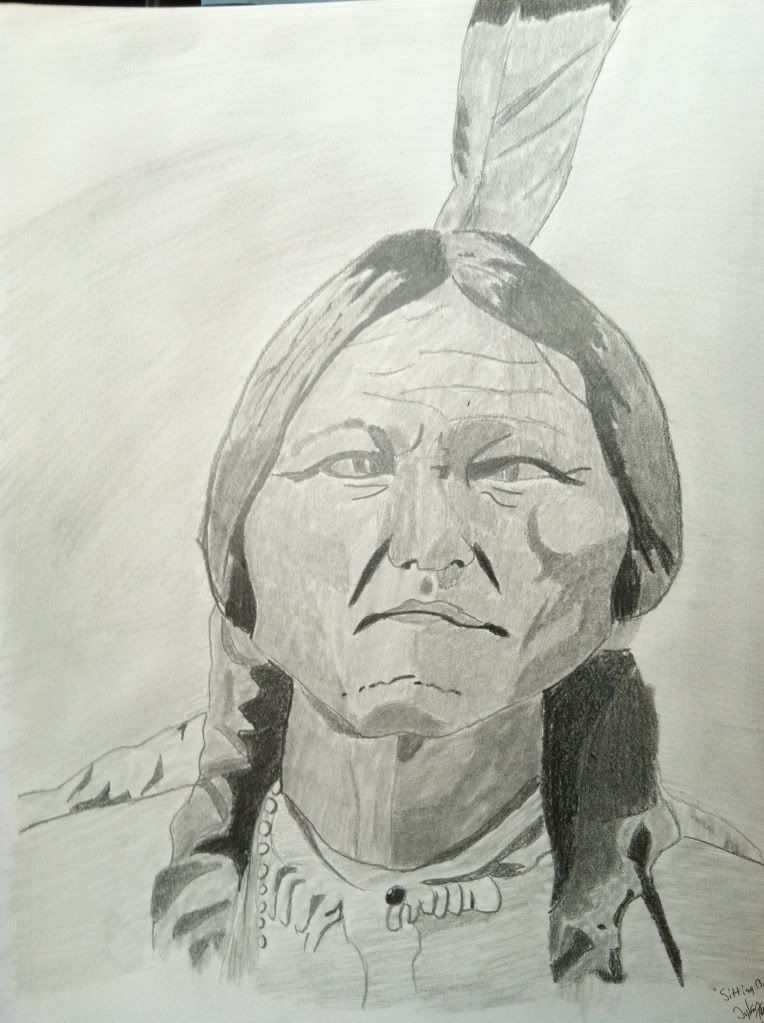 This is Geronimo another famous Indian Chief. Because the reference photo is so old some of the spots on the image didnt appear very well, such as his hands.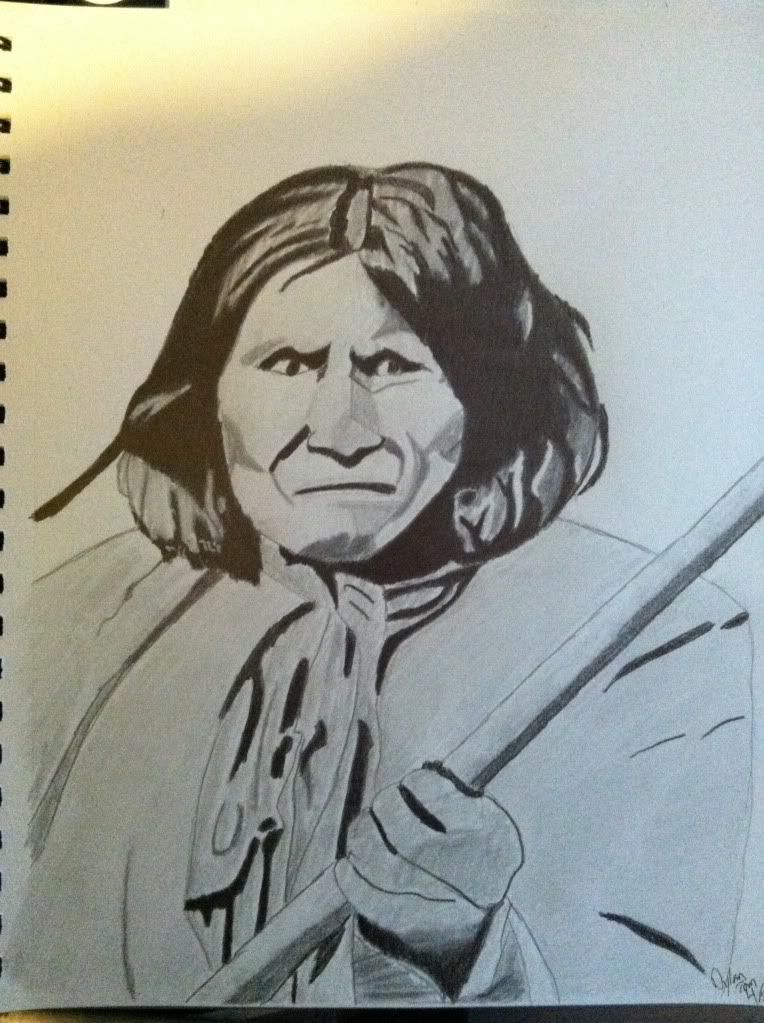 Please comment and share your opinions. Remember these are my first portraits.