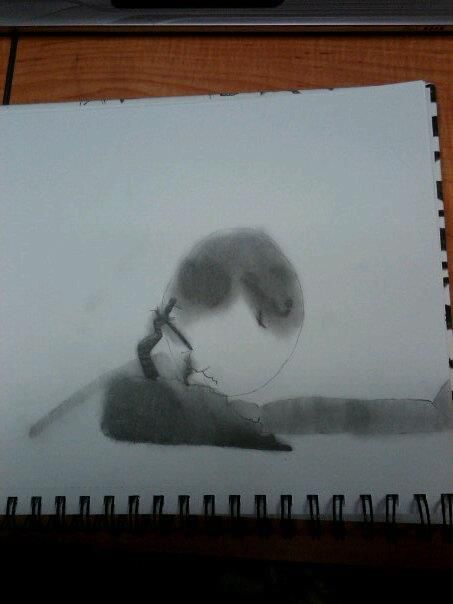 After doing this drawing I most definitely learned something from it.
I learned:
1. Being Tired, Lazy and at work doesn't make your drawing any better.
2. I don't know anything about shading.
3. I need to practice shading.
4. Shading takes time.
5. Using toilet paper to smooth out shading isn't all that effective.
6. Need better equipment.
If you are wondering here is what I was drawing:
Moon
2 dead trees
grassy land
back ground mountains.
In the actuall picture there is water. I have no clue how to do water.
Drawing this was still fun though. Gave me something to think about. 6 more hours and I am off work.