Hello All! It's been a while! After some craziness in my life, I started drawing again. I have never done anything in CP before, so I thought I'd give it a shot. It was time consuming, but I had a lot of fun doing this one!
For this drawing, I used graphite pencils, a little bit of charcoal, and colored pencils. I experimented a bit with the watercolor pencils, and also with a colorless blender. It is 14"x17" on Bristol Vellum.
I am still struggling with getting a decent photograph, but anyway, I give you my turtle....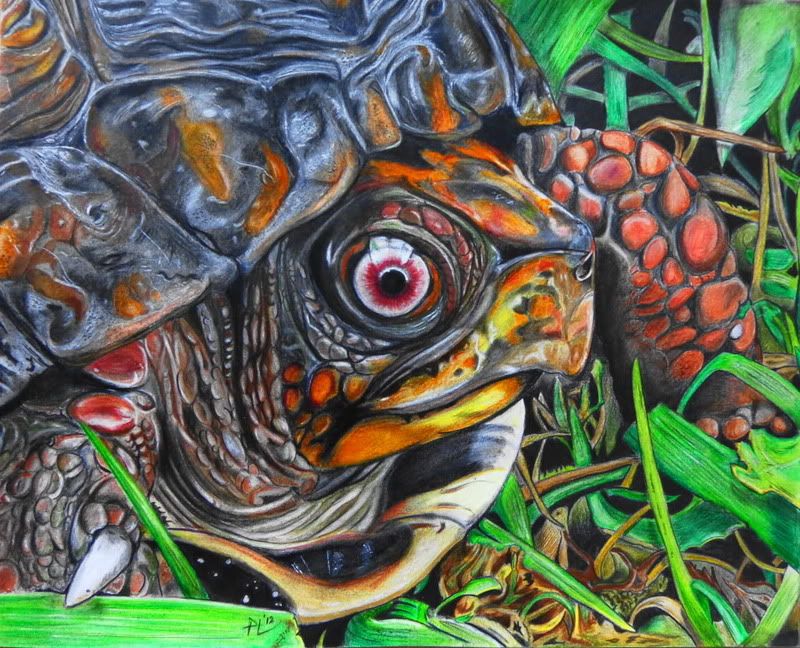 My DA...