Hey everyone.. Here are a couple pics of my 4th portrait I just completed on 10/10/11. I am still not great at it since I have only been doing it for about a month and a half now so if anyone has any tips on how I can improve, please let me know what I can do to make them better. I hope everyone likes them and please feel free to comment.
This was done on a 11x14 Strathmore Bristol pad with a smooth finish 100 lb. acid free 300 Series paper. I used a variation of pencils; Derwent 2H, H, B, 3B and 8B. For the fine line detail I used a Pentel Graphgear 1000 .3mm mechanical pencil. I also used a tissue, a q-tip, and a couple stumps for blending and a kneaded eraser.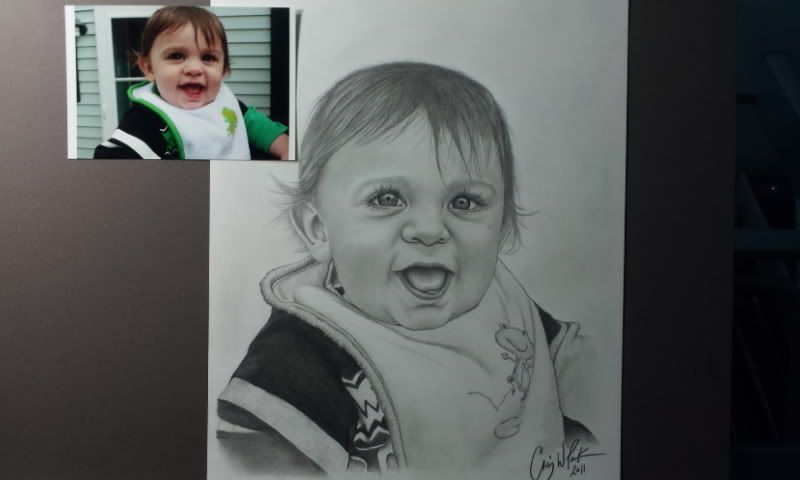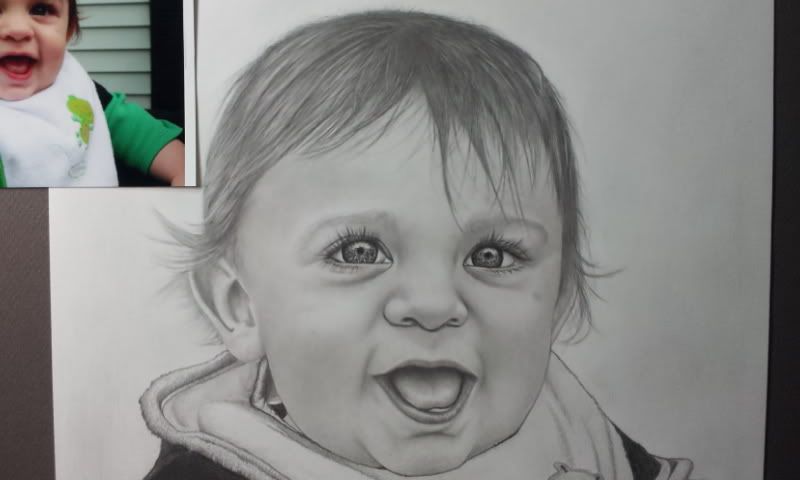 This was done for a friend of mine at work to give to his girlfriend for Christmas.