Well not been here for a while due to being busy, busy, busy but thought I'd stop by and upload a drawing I've just started. It's a pic of a friends Bengal cat which is an absolutely beautiful looking beast due to the markings on it's body.
Anyway, the reference photo isn't the best unfortunately and a lot of the detail is blurred and hard to see which is a pity but hopefully I can use a little artistic licence to add in details which I know are there but just aren't clear in the ref.
Not sure how many hours so far but at a guess I'd say 10 - 15.
It's A4 in size on Bristol Smooth board using my usual selection of woodless graphite pencils and Mars Lumographs.
Hoping to get this finished in time for Christmas but I think I'm being a little too optimistic.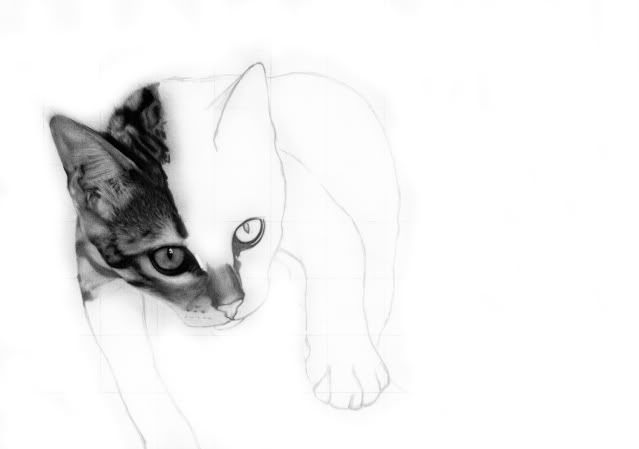 Critiques, comments etc, are welcomed as usual.
Just been browsing through some of the drawings that have been uploaded here since my last visit and wow, there's some excellent stuff here as usual.
Last edited by
Dezkenob1
on Sat Sep 17, 2011 3:13 pm, edited 2 times in total.