Has anyone ever made an Artist Trading Card (ATC). I guess they are just little works of art sized 2.5"x3.5"
So I attempted to make one and I used a reference photo of Selena Gomez. I think I might have messed up on her eyes a little because it was much smaller than I'm use to working.
The photo of it in my hand is to show size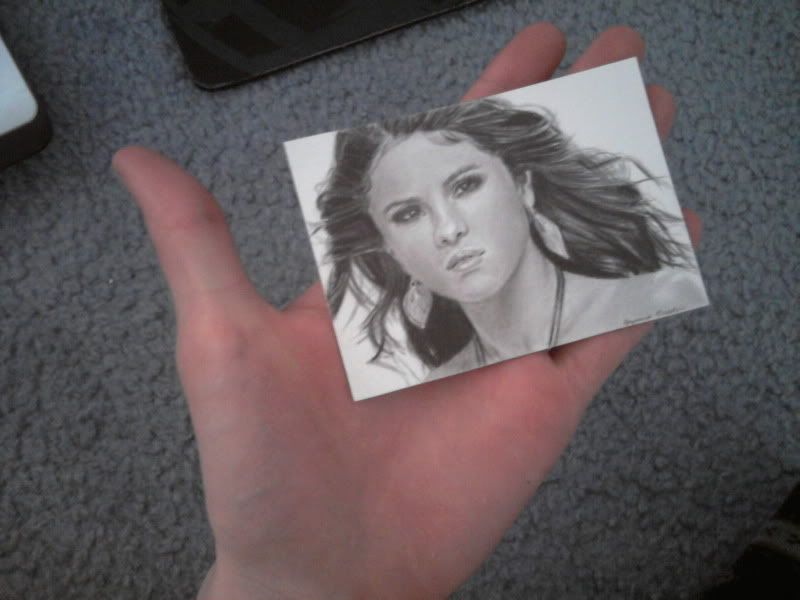 What do you think? I'm planning on making more at some point but I'm not sure of what or who yet.