Share your drawings with other members and offer critiques.
Moderator: duey
Some, ehm, bald little dudes who aren't quite hobbits, and not quite goblins, lost in some dark scary place.
Your work should be published
cheers Russ, the goal is to do that some day.
coloured it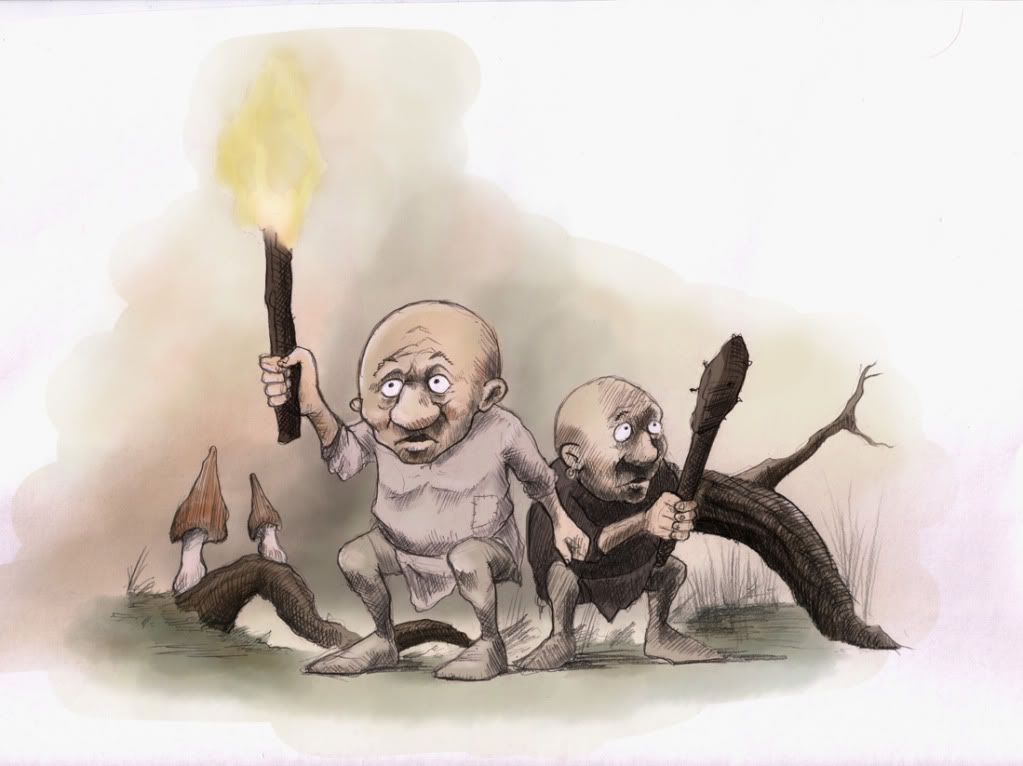 Ever tried Concept Art forums? They might get you more publicity.
Hey coinslab, yeah I tried conceptart.org at some point and just gave up after I couldnt get my images posted due to some technical issues and the administrators didn't bother replying to my attempts to contact them about the problems
Very interesting concept, and nicely colored at the same time.
See my drawings and digital paintings now!!!
Or else, drunk Mel Gibson will come to your house and beat you up!
Have you tried coloring it with watercolors? It must work well with your kind of drawing
wonderful job I love your little guys!
Feeling like a freak on a leash.

Catarina - watercolours is something I would absolutely love to use - my issue is that I cant seem to find paper that is good for watercolour yet smooth enough to draw on. The smooth paper I have buckles if I use watercolour and the thick paper I got is too coarse to draw on. So basically I am trying to create brushes in photoshop that are as close to watercolour as possible
---
Who is online
Users browsing this forum: No registered users and 12 guests