here is my third attempt at colour in PS and I am especially proud of it. As the title suggests its supposed to be Eva Mendez.
As usual all crits are welcome.
thanks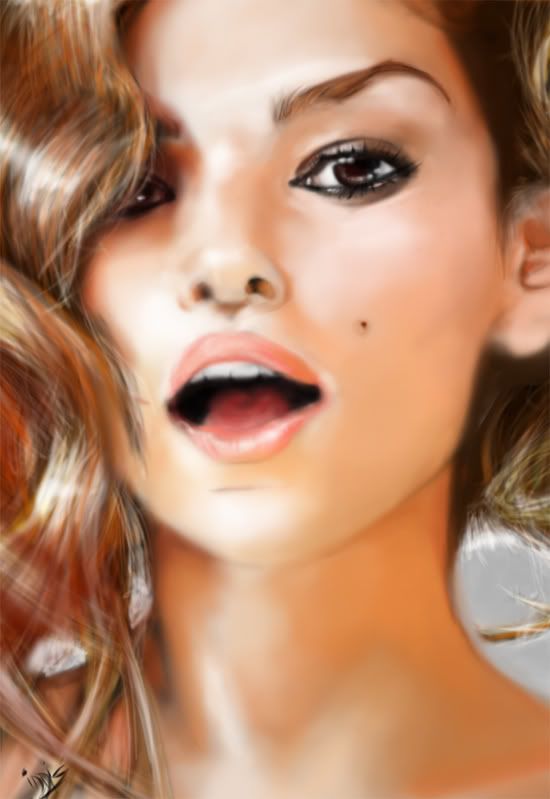 Life is a waste of time, time is a waste of life, get wasted all the time to have the time of your life!