Hi All,
Ever want a camera lucida but couldn't bear to spend over $200 on something that might not work very well?
Me too.... so instead I created this app called "Camera Lucida". It's for iPhones, iPad2s & iPod touches (with cameras.)
I thought I'd show you how you can use it to make a drawing... or just get the key proportions correctly in your drawing.
If you're interested, you can find the app on iTunes at:
Here are the steps to using the app.
Step 1: Pick an image, in this case Mr. Jobs:
Step 2: Set up your ipad on a stack of books or something. In this case, a coffee cup.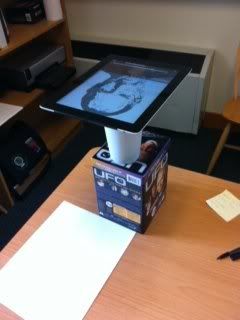 Step 3: Feel free to alter the image by reducing colors, posterizing, etc. I could go on and on about
how this makes drawing easier, etc... but I won't bore you to death!
In this case, I used a routine I wrote that reduces the color palette and identifies key edges.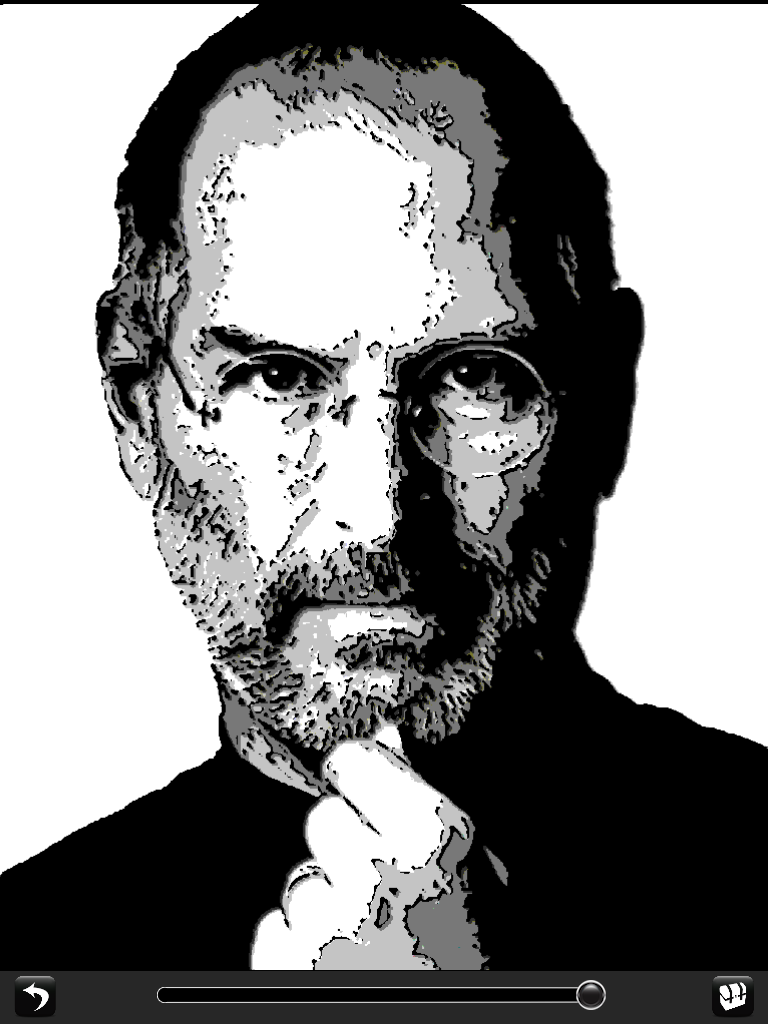 Step 4: Set the transparency so you see your drawing and the screen at the same time. Draw what you see by tracing!
Here you see that I've used the levelize function to show me just the darkest blacks.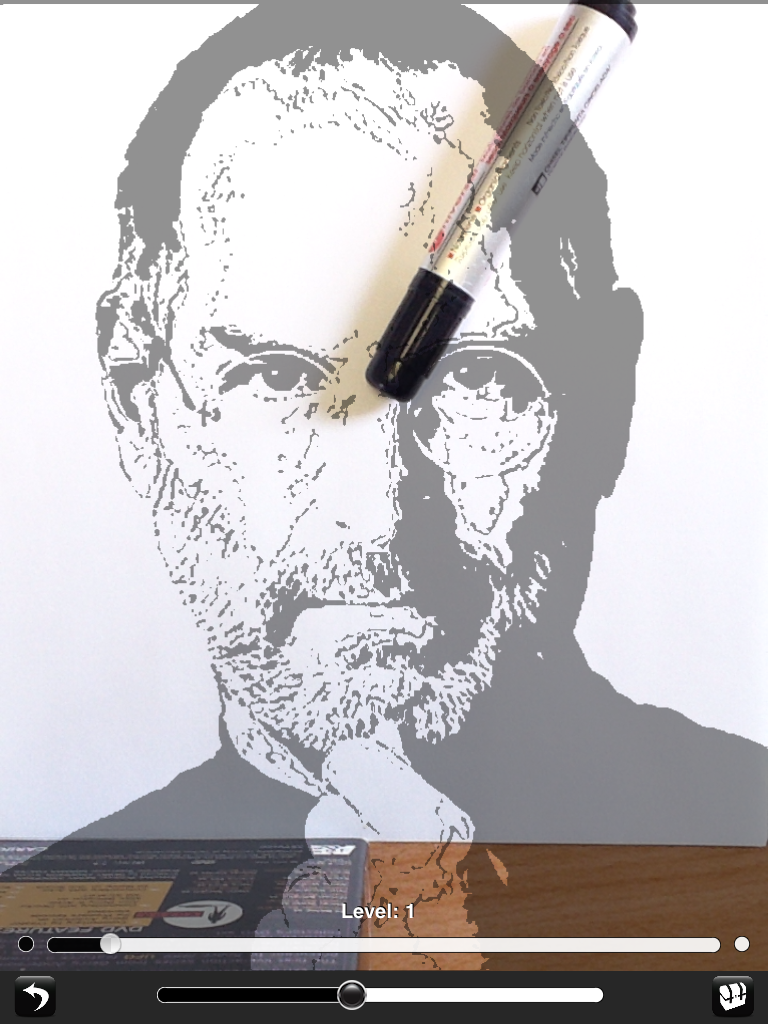 Step 5: Here you see me filling in the black with a sharpie marker. Hey, I was at work!
Step 6: Here you see me drawing the picture using my iPad to run the software. I took a pencil and
used it to draw the next couple of brighter shades of grey.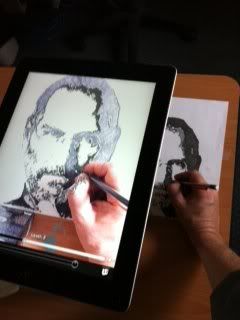 Final results...
Here you can see what can be done in less than 10 minutes. I could have spent more time blending and shading, but as an example, I hope it gives you a feel for what the software can do!