Now then,
I just finished a portrait of Ricky Gervias. For those of you who don't know who he is, this is the english guy who wrote the original Office and also has written the show Extras. A very funny man.
This portrait is annoying as I am very pleased with the overall look and effect I got, but I made him far too pretty. I think it looks like him, but he has a slightly larger face and wider grin. He doesn't look as cheeky as he should on my portrait.
Oh well!!!
Pastel and Primacolor Pencils on Bristol Vellum
11" x 14"
Took around 8 hours
I am posting a few before shots to show the building up of the face.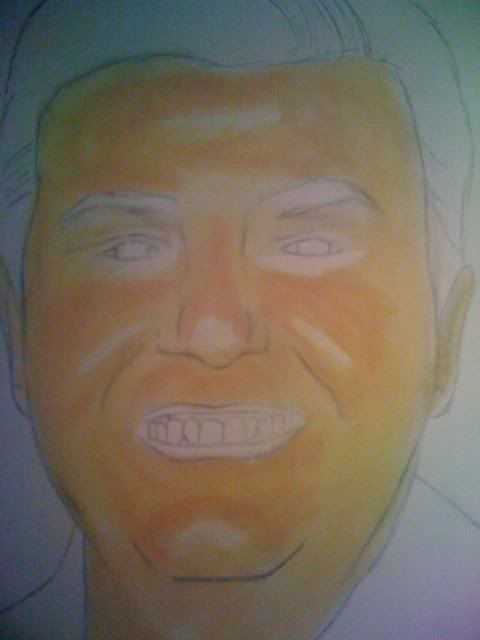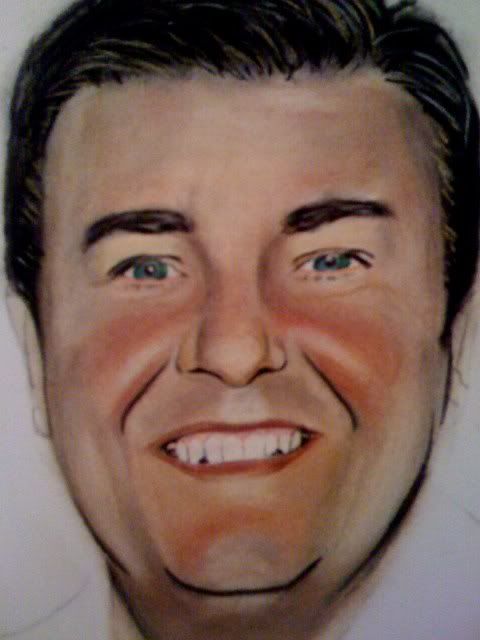 all comments are welcome fo real
Cordy