I am currently working on a few portraits.
This one is a WIP for my boss, its her sons, spent about 2 hrs so far, a few more to go.
Pastel on Bristol Vellum.
11" by 14"
Reference
And WIP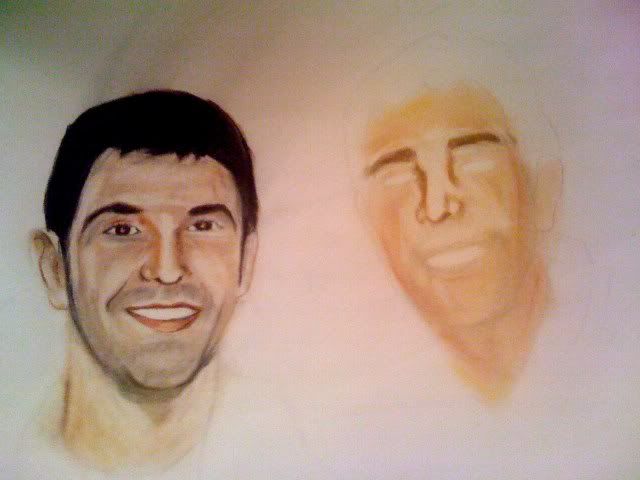 this shows how i like to work i guess, i just build up from the initial tones that I lay down, and then start to work on the finer details. Once i finish the faces and bodies, i then spray it with fixative and complete the background. That way the background wont interfere with the faces.
Cordy
comment as always
Last edited by
cordy
on Tue Oct 21, 2008 10:25 am, edited 2 times in total.