So I have fully caught the pastel bug and last night spent around 3 and a half hours working on a Pastel portrait of my Grandma. She turned 90 this year and I dont see her that often as I live in Canada, and her in England. She is a legend in my family and I just saw her when i visited home.
Please comment,
I aim to make her look a little older and touch up most of the picture. Also have to finsh hand and arm and background.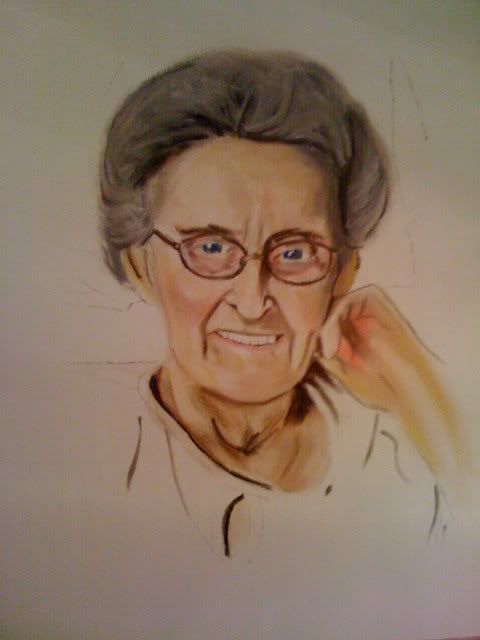 cheers,
Cordy
Last edited by
cordy
on Fri Oct 10, 2008 10:55 am, edited 1 time in total.