Now then, now then,
As I have mentioned in a previous post, I just bought the panpastels in an attempt to better myself with this medium. As much as I enjoy graphite, adding colour really gives a piece some zap.
Anyway, I am currently working on a self portrait. I have spent around 3 to 4 hours so far. This is a picture of me on holiday on a train. The image behind is the world going by.
Also i dont usually look gangta!!
just happened to have my hat like that, i will post the reference as well.
All comments welcome
cheers
reference
WIP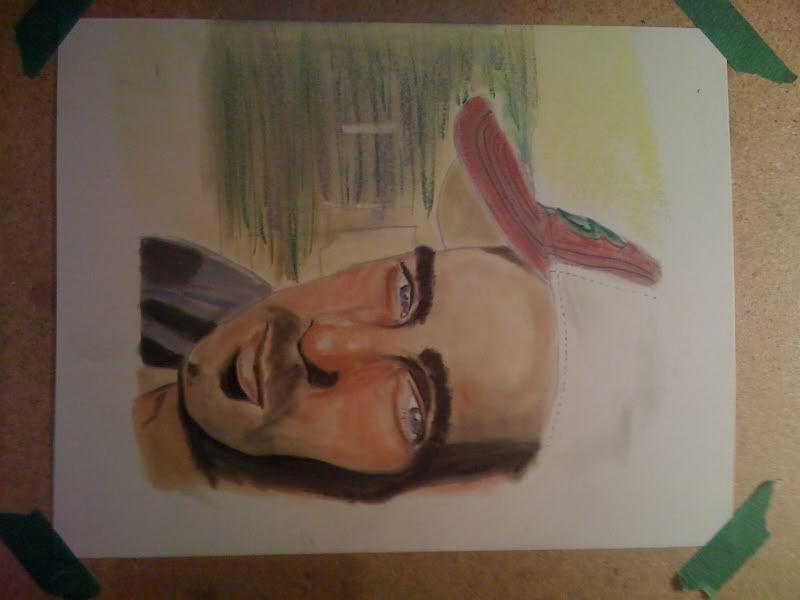 close up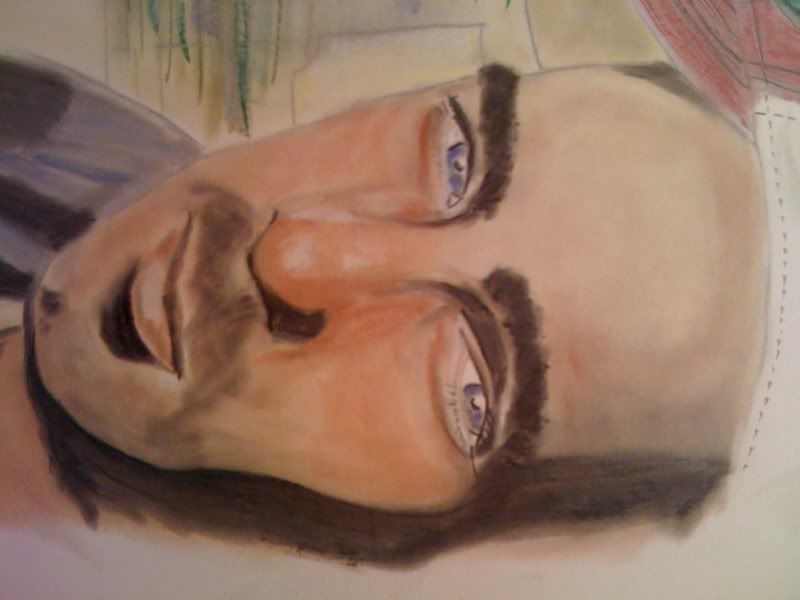 Last edited by
cordy
on Wed Oct 08, 2008 9:49 am, edited 1 time in total.