Hello : D
I am Johanne from Denmark. I live in an appartment in Copenhagen with my wonderful boyfriend our two chinchillas Kiwi & Wiki and our one year old Eurasier, Aikibo. I love everything crafty or artsy, I love to sow and crochet, to do recycling projects (currently working on a tetralamp) and polymer clay. I cook every single day (except for when my boyfriend gets his way, which isn't often
) and lift weights 2 - 3 times a week. Last year we threw out our leather couch and I kept all the leather and the foam - its waiting for the right project in our now over stuffed storage room in the basement. Ideas are very welcome)
I have been drawing all my life, but I never thought it was a good idea to pursue it as a career - for some reason (may be brain damage, I don't know) I am currently trying to get in to an art college (Danish Royal Academy of the Arts, Architecture and Design - sounds fancy huh xD? ). I primarily draw with pencils, color pencils, ball point or felt tip pens on paper or with markers on big slaps of wood. In recent years I have been given a course in industrial drawing (visual communication) which introduced me to the wonders of drawing with something permanent rather than with a pencil that can be erased - if you haven't tried it, give it a chance, it really helps with the confidence in your strokes!
As a part of applying for college I had to to do an assignment, I was given a theme (change) and 2 weeks to complete 25 pages specifically for the direction I wanted to go in (Interaction an game design) I was told that digital drawing would be valued. I had used the computer before but not for serious things - mostly for coloring stuff. The learning curve was very steep, but I succeeded in producing all 25 pages and in falling in love with my tablet (a tiny wacom, that I got 10 years ago).
I know this is not the right place for it, but I really want it out there: If you have an awesome computer game project and you want a little hand with concept art i MIGHT be interested in helping - I am always looking for cool stuff to participate in. If you want my assistance, write to me, but know that I may or may not have the time for it : ) Also please note that most artists in here (as far as I can tell?!) are not interested in offers like these, as they are professional (or busy?) artists that don't do stuff for free : )
here are some drawings/ paintings of mine.
first, stuff from the assignment. My game concept is about 4 universes - summer, winter, fall and spring (the rest is... well there is a lot and if you are interested I can put up the full pdf)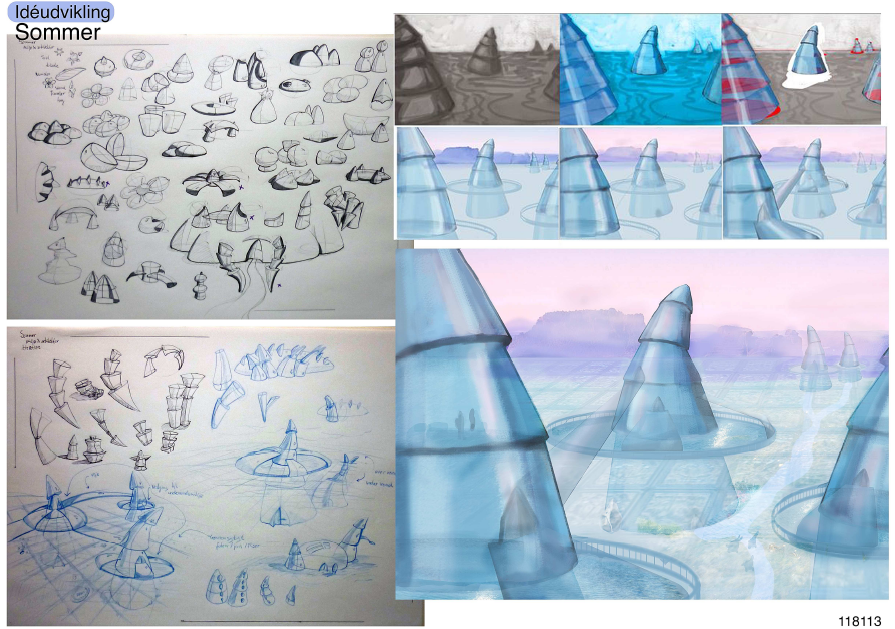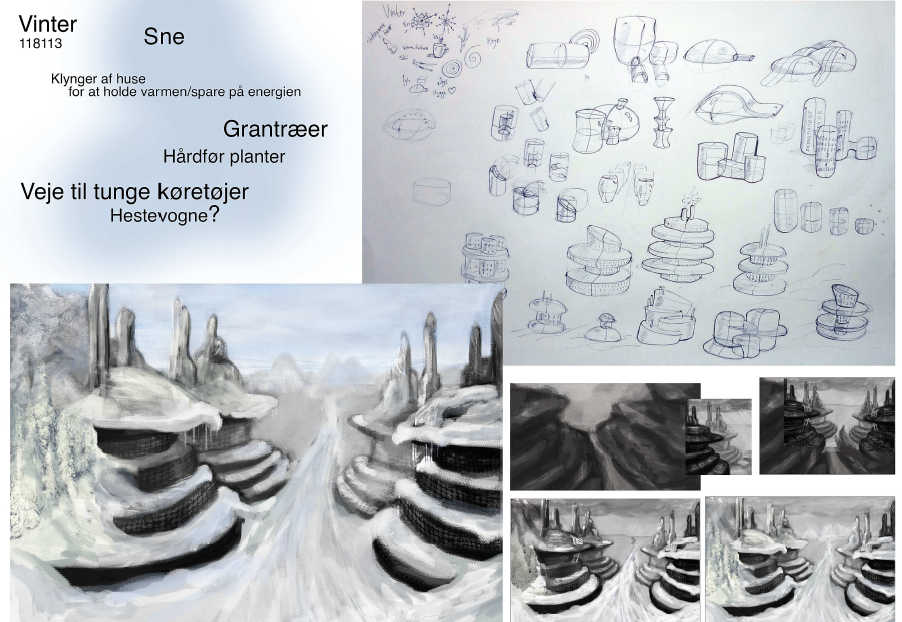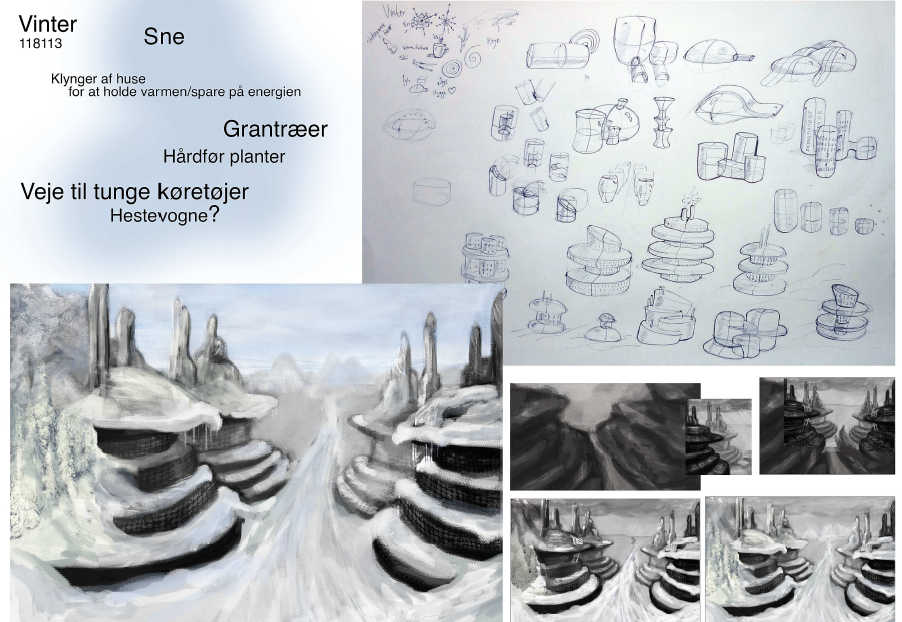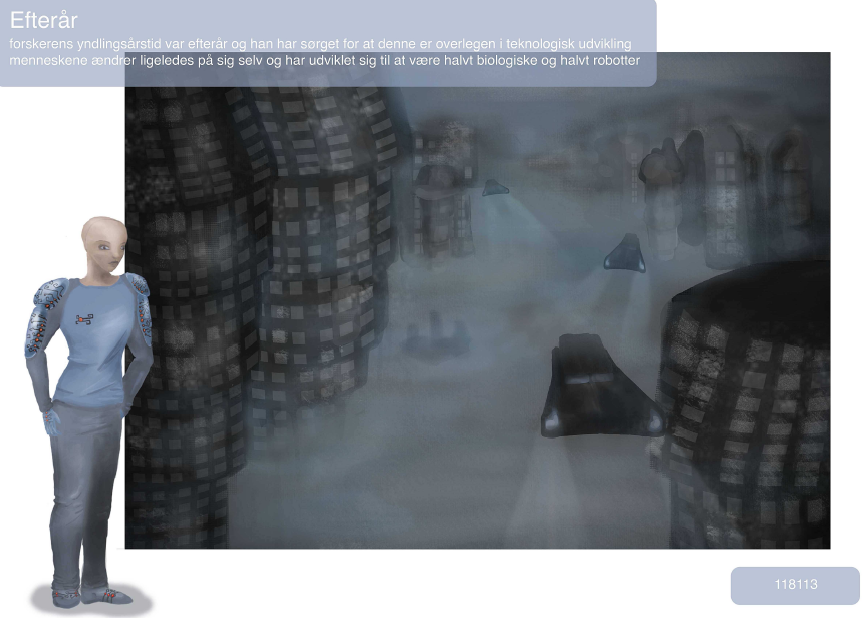 Here is one of the ideas for a logo I made for a football (as in Americal Football) team in Køge. They didn't pick it, but I really like it - it incooporates the danish and the sea-theme of their city and name. They ended up with a soccer-like shield thing instead...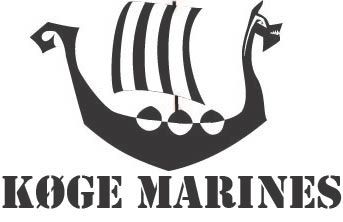 Here is some stuff from my shop (its not to promote it, cause you really can only shop in it from Denmark... soo....)
Felt pen on paper: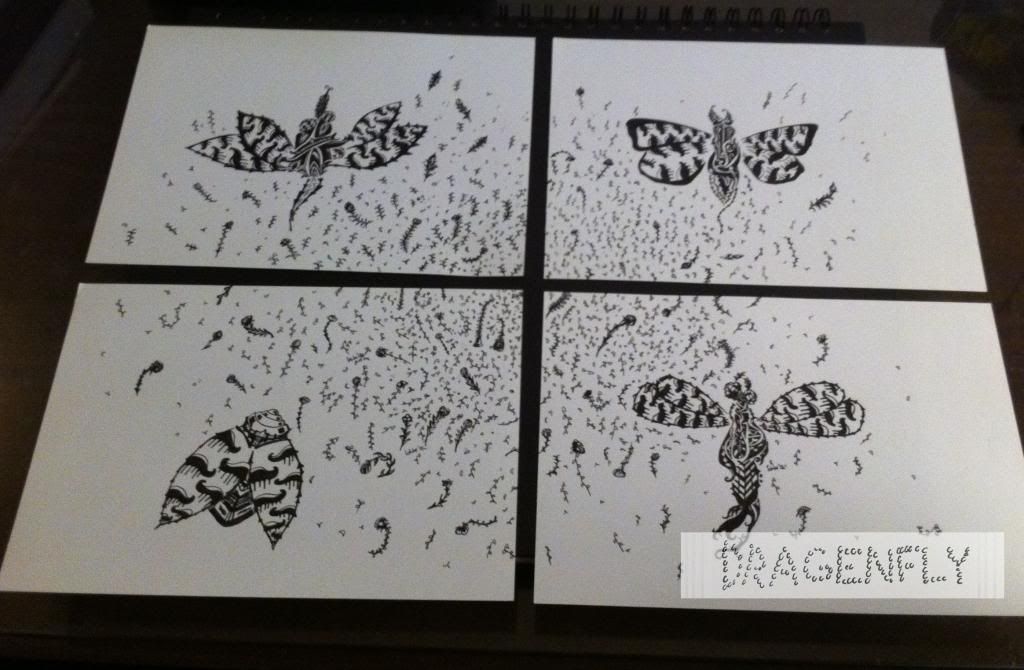 Markers on paper: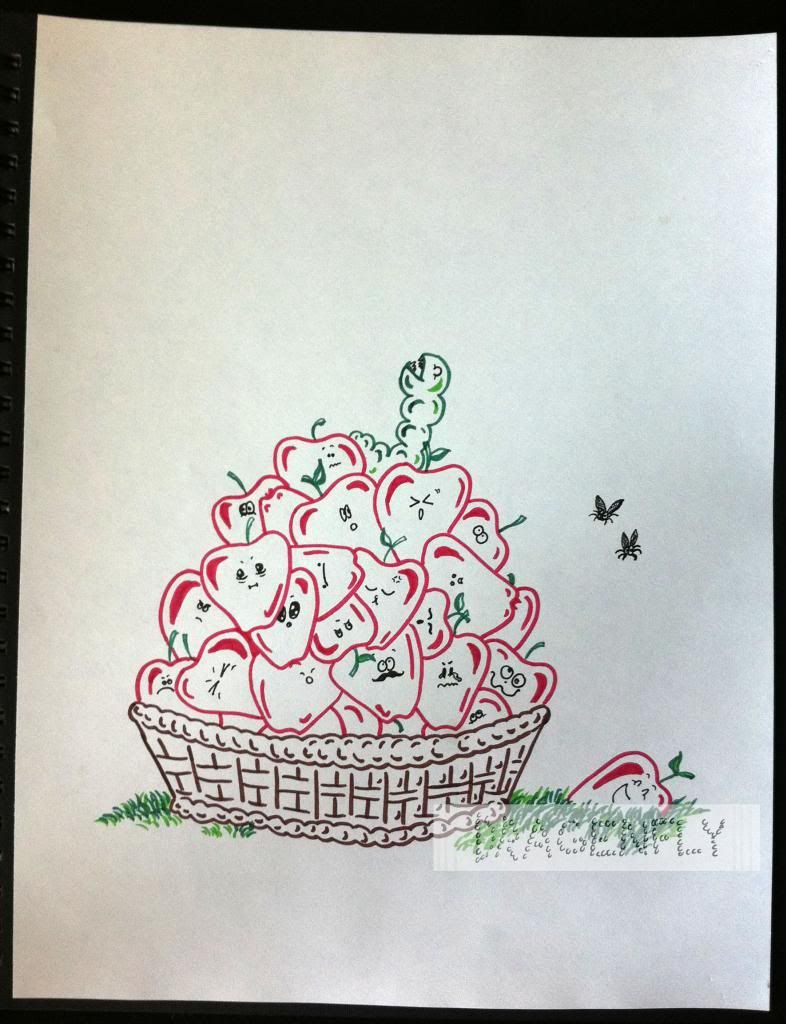 Huge markers on wood:
felt pen and colored pencils on paper:
felt pen and colored pencils on paper: (yes I know drawing "fan art" is bad, but I am danish and making fun of disney's version of the little mermaid is sort of... you know.. any way, its not fan art as much as it is a drawing of a mermaid with red hair... suspiciously untitled Ariel
)
I hope this wasn't too long! And if you didn't read, but only looked, thats fine too : D
Have a great day (and never mind the spelling and gramma
)